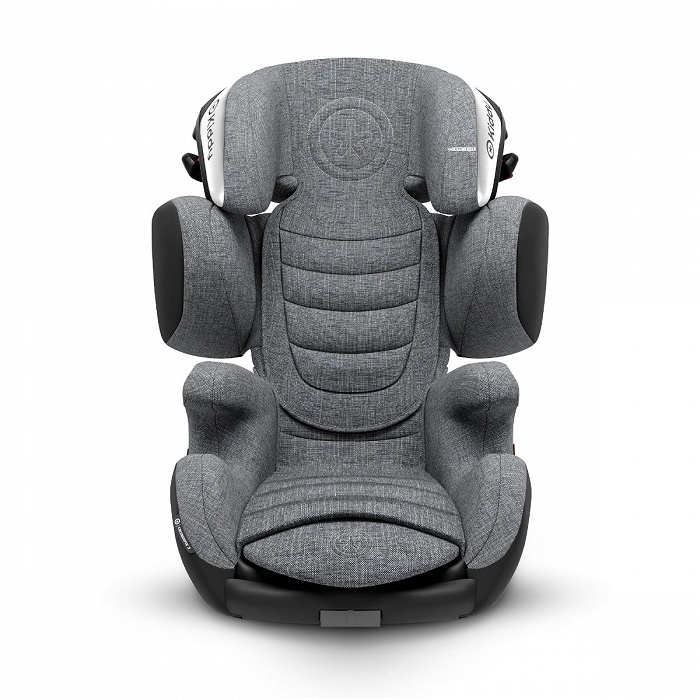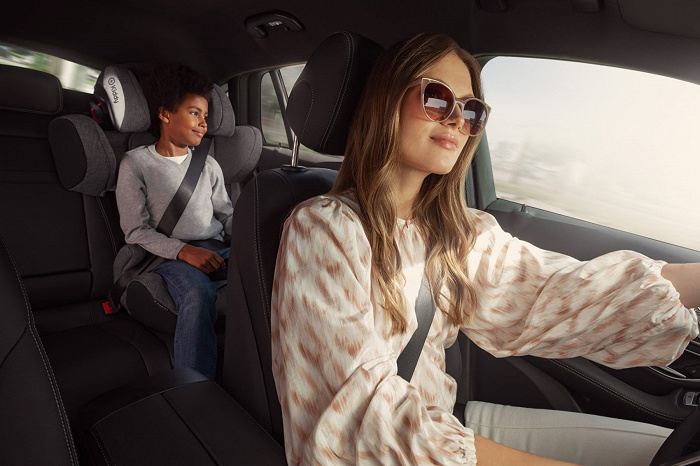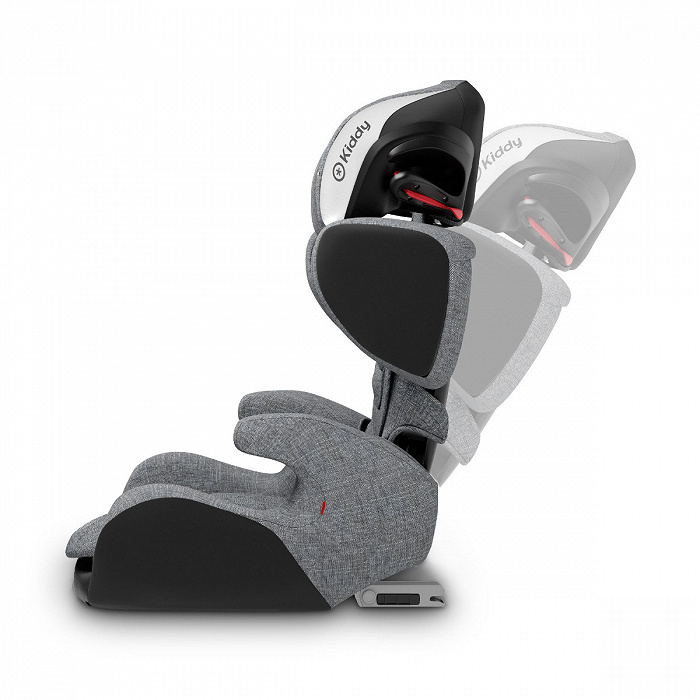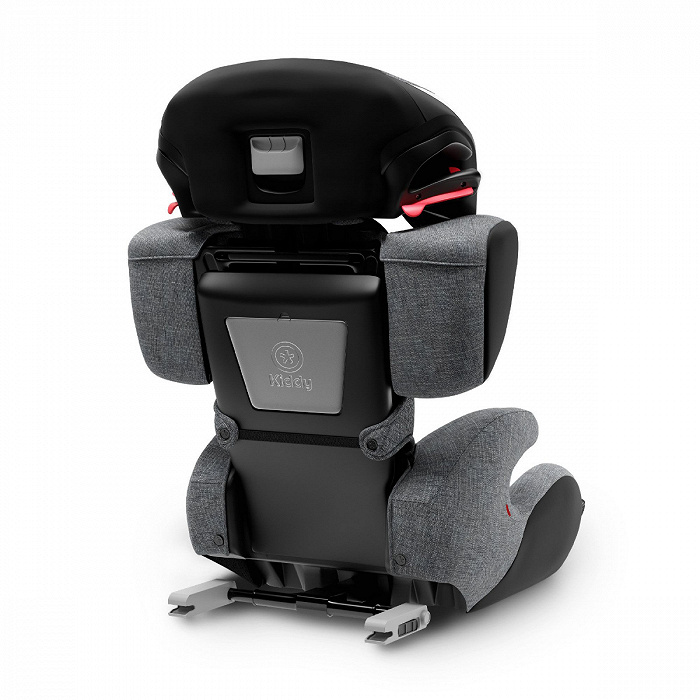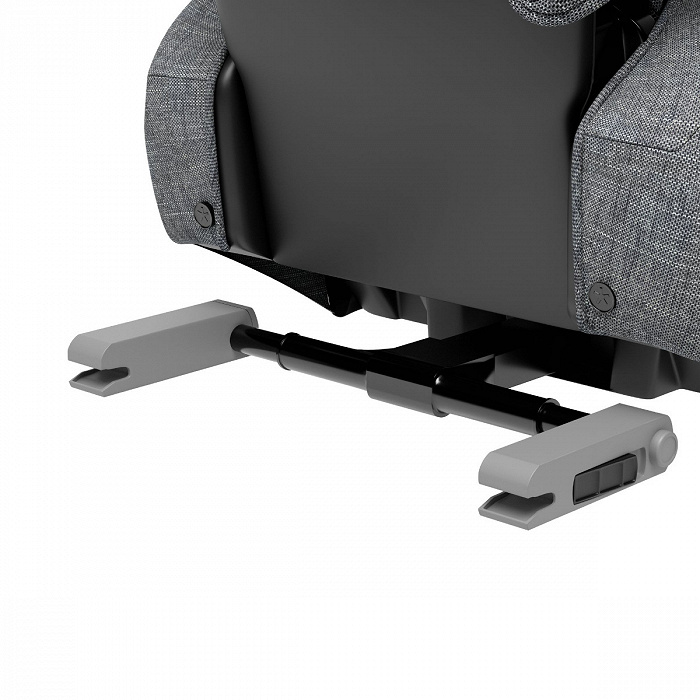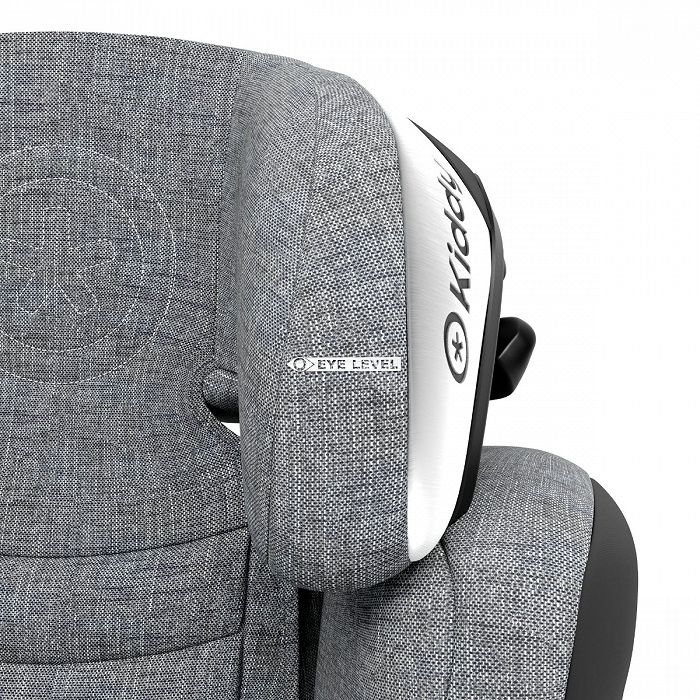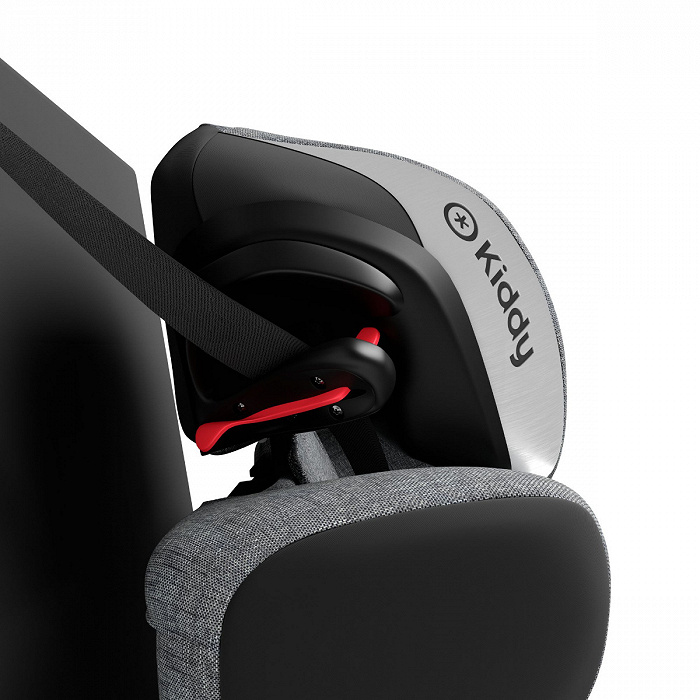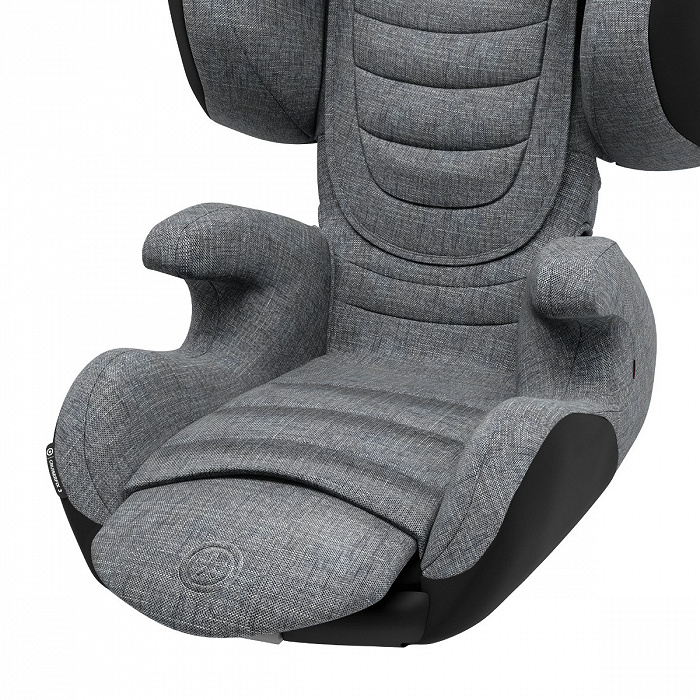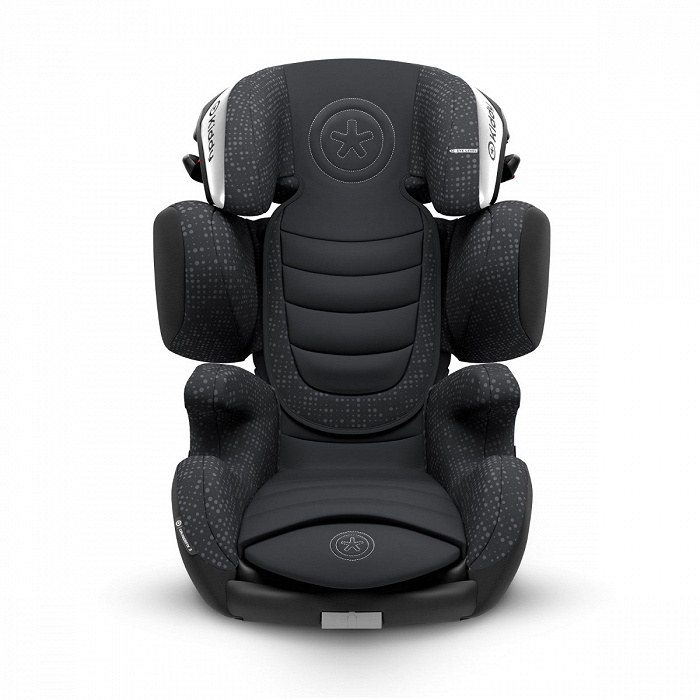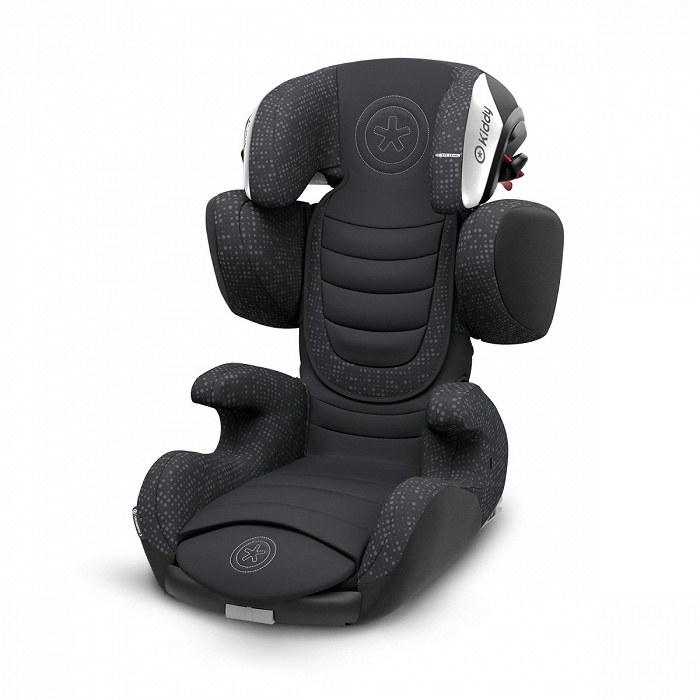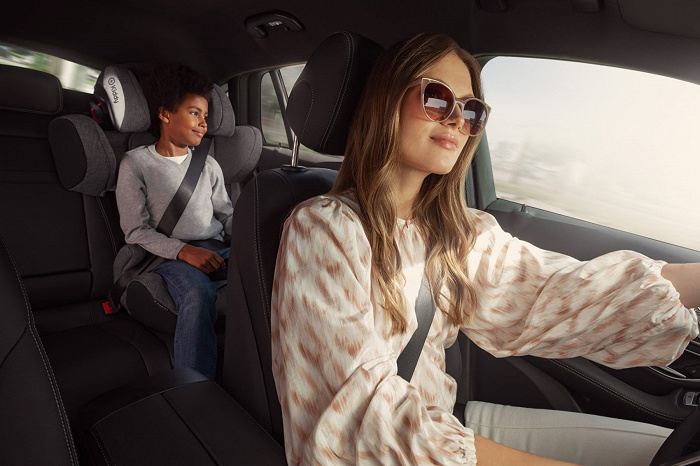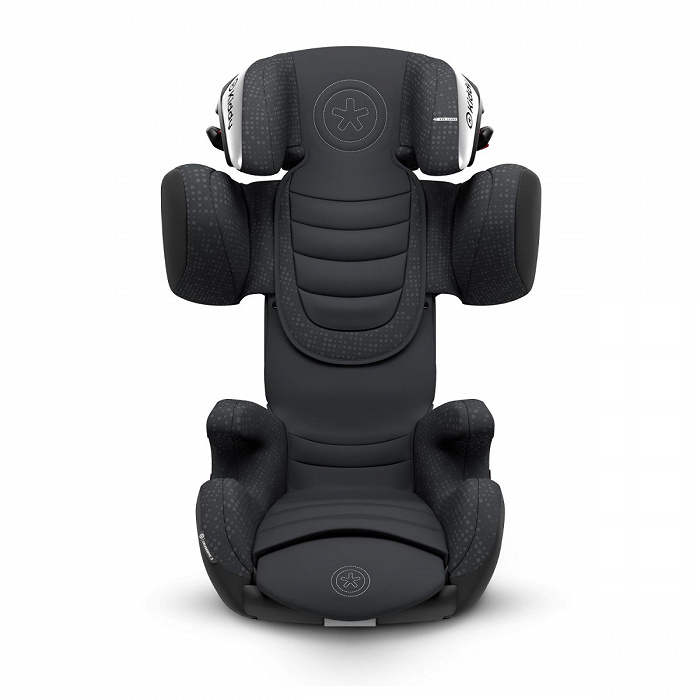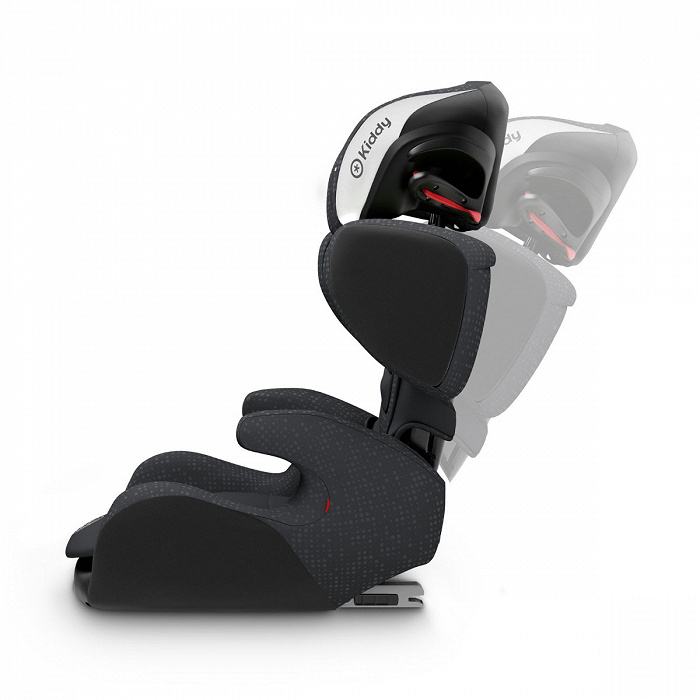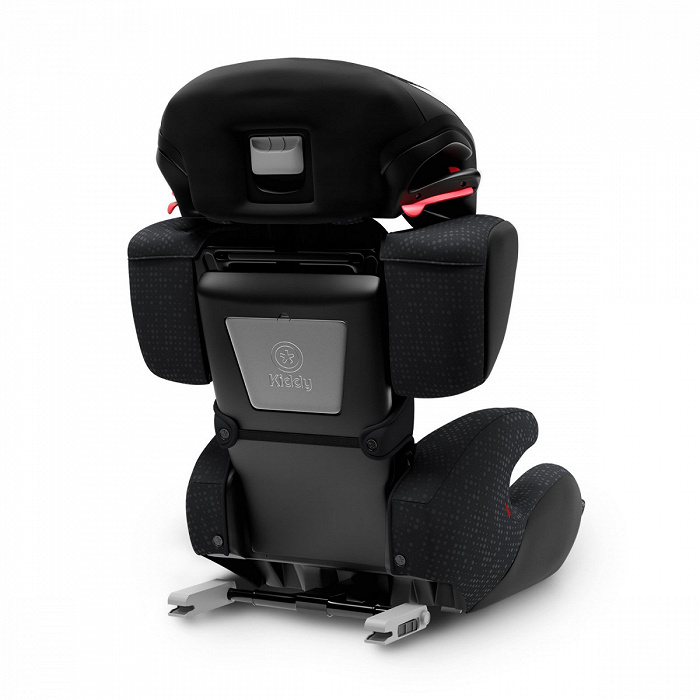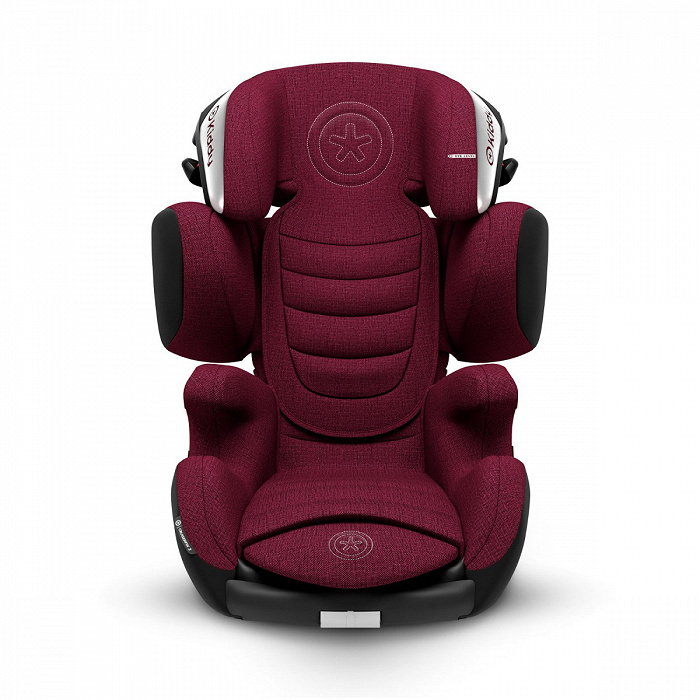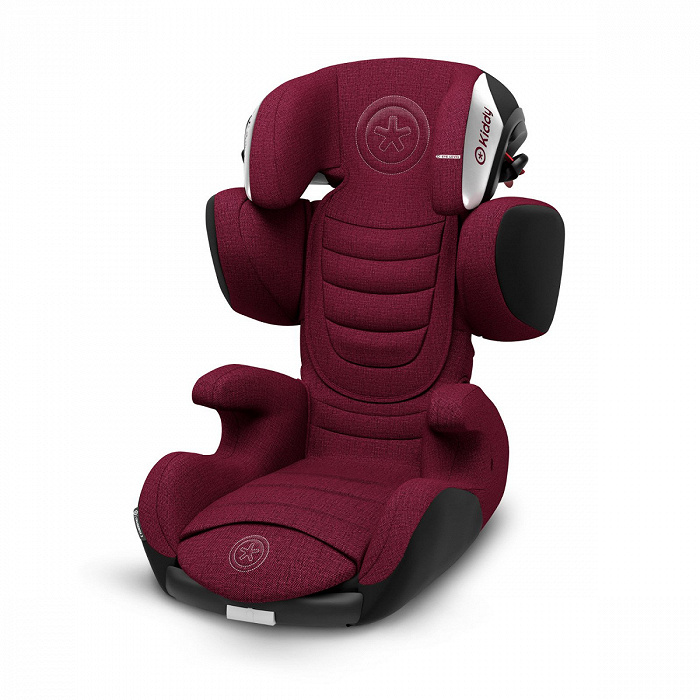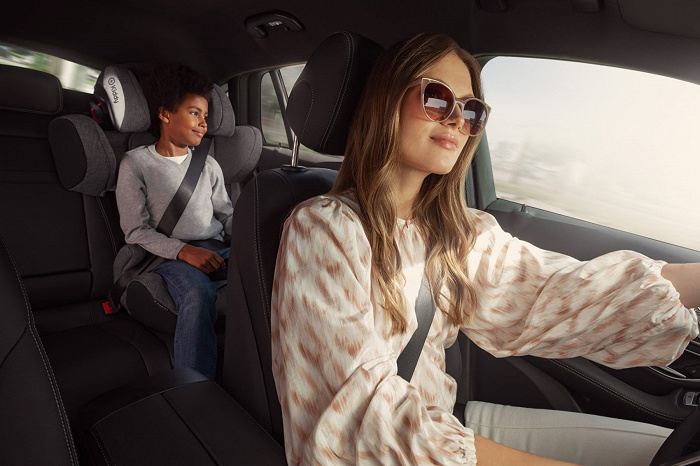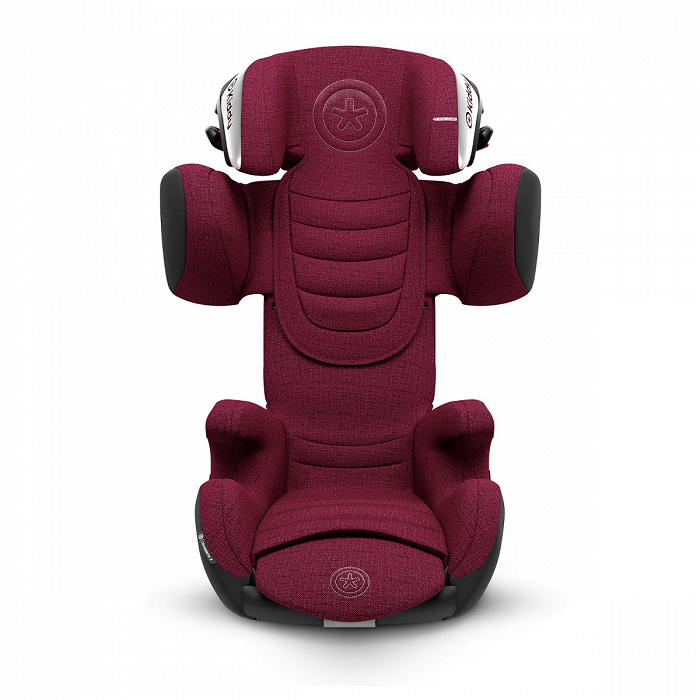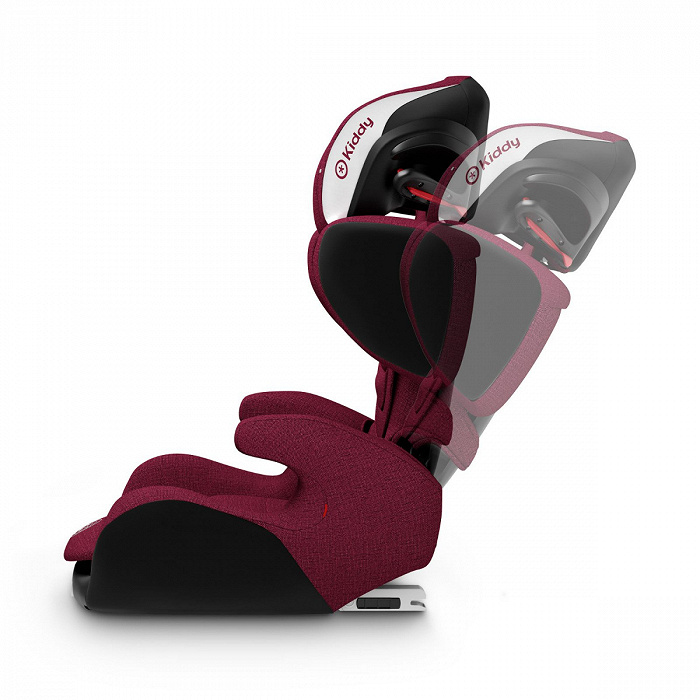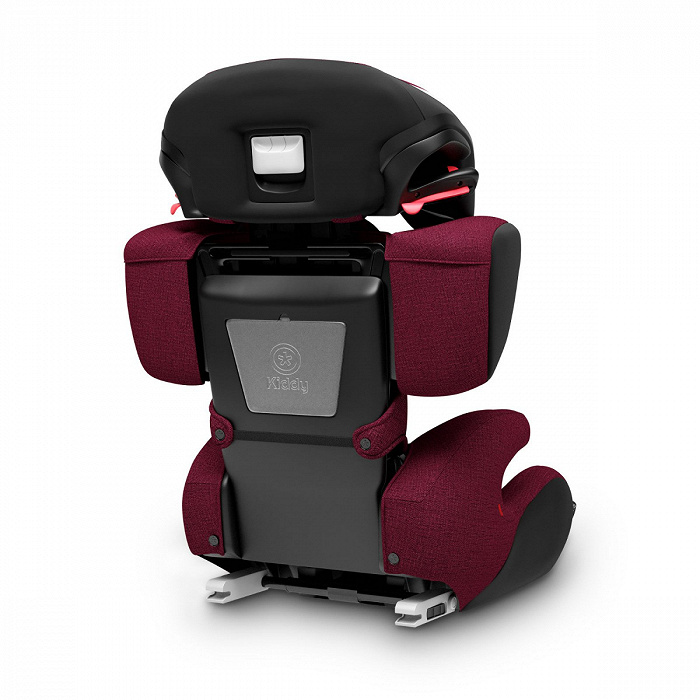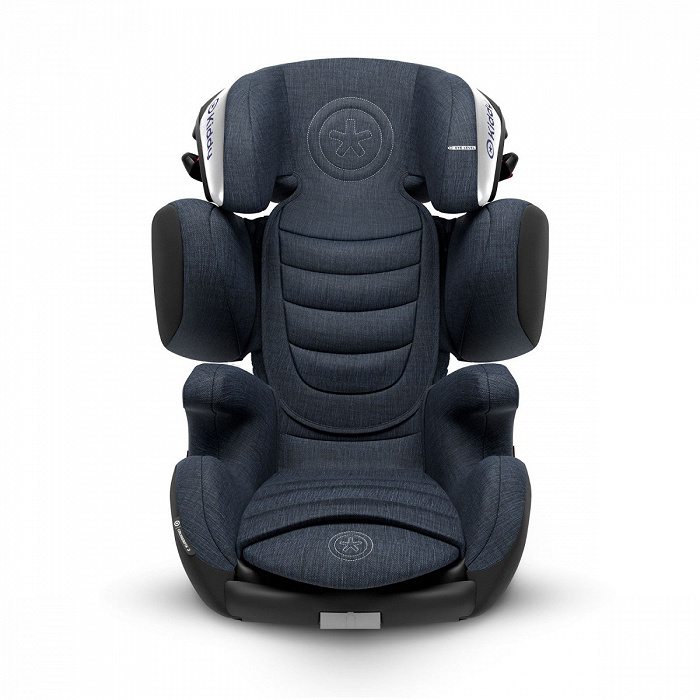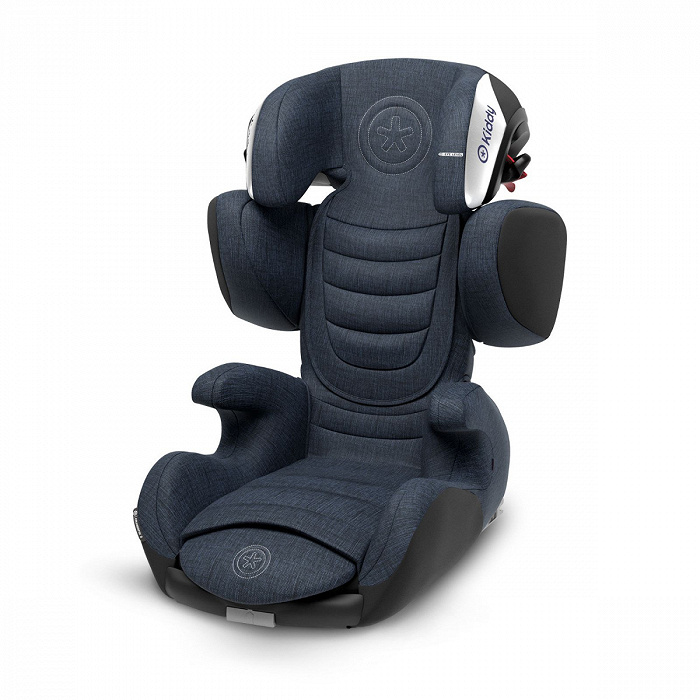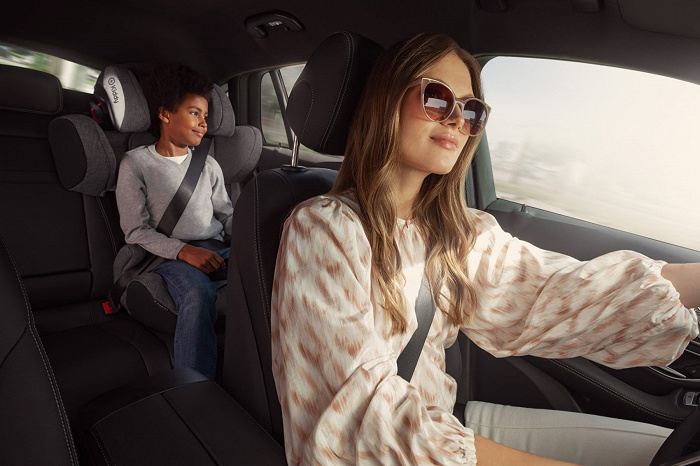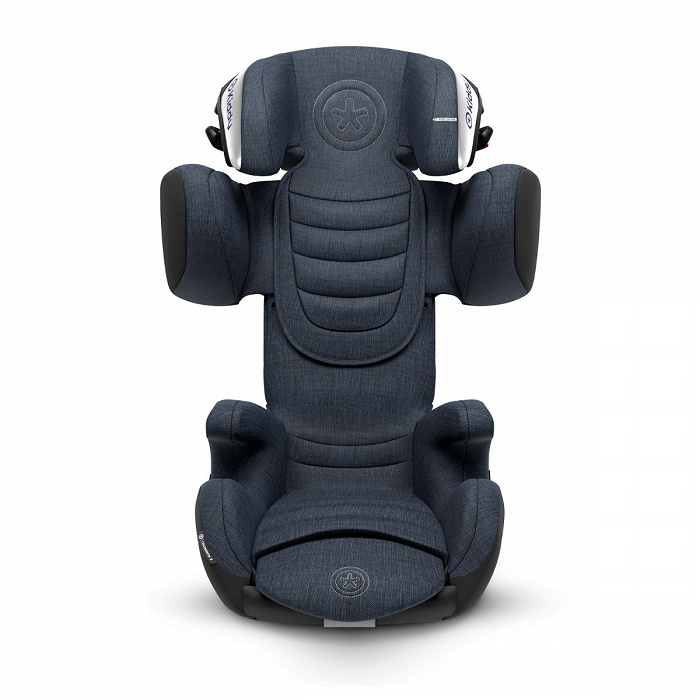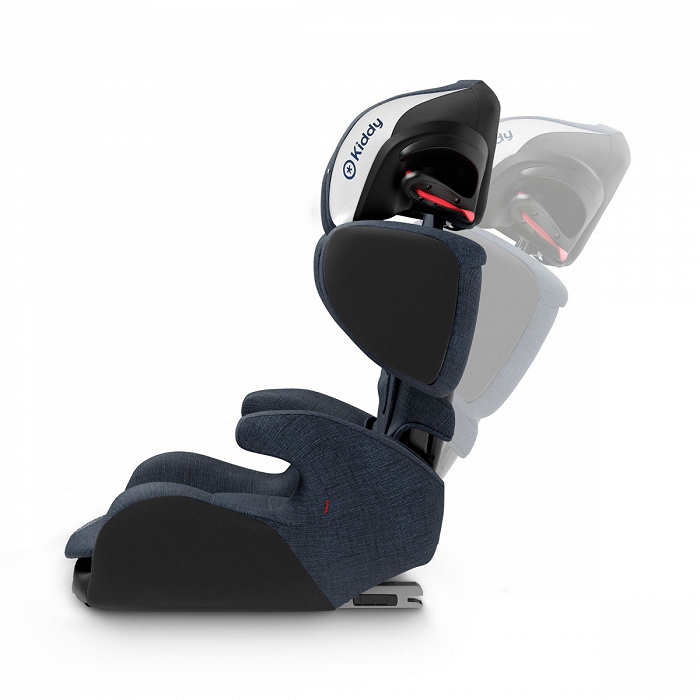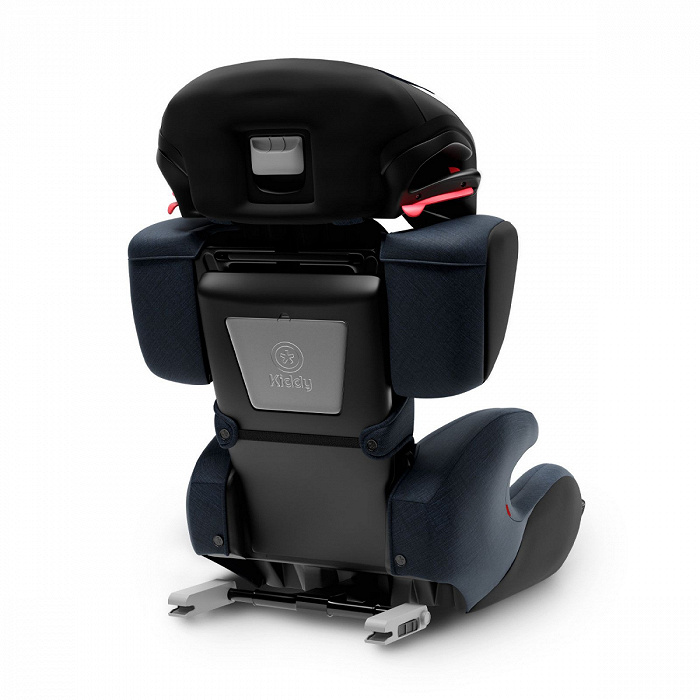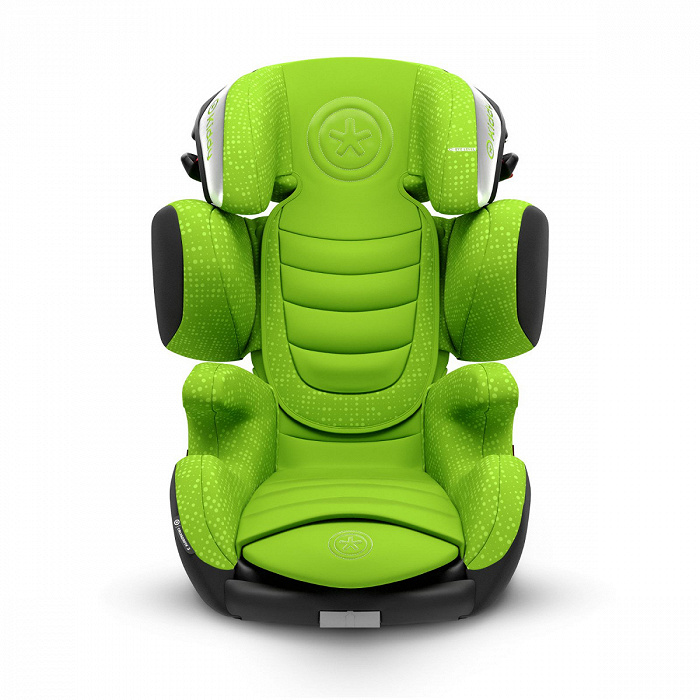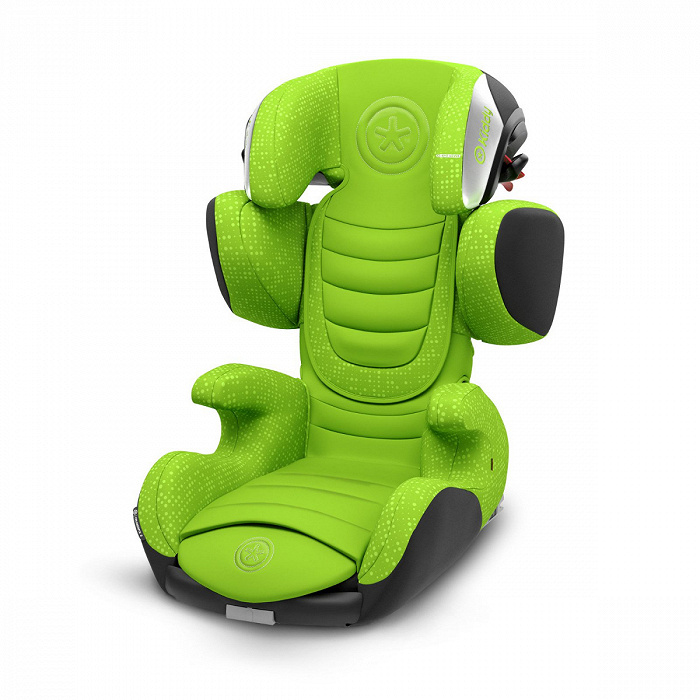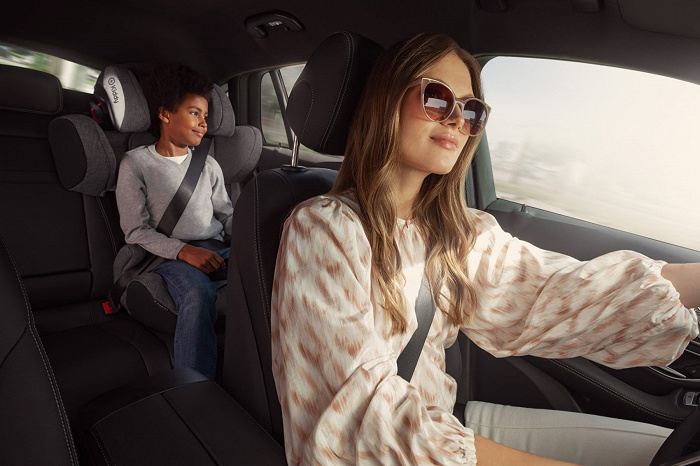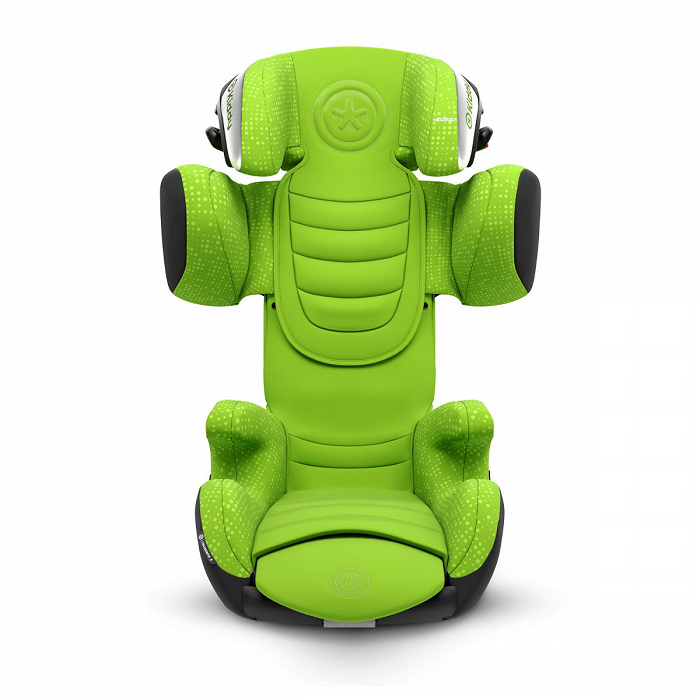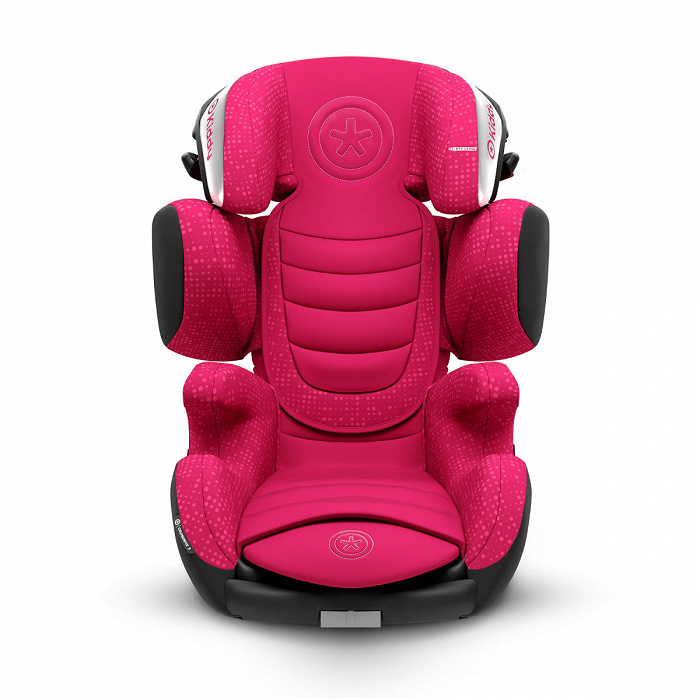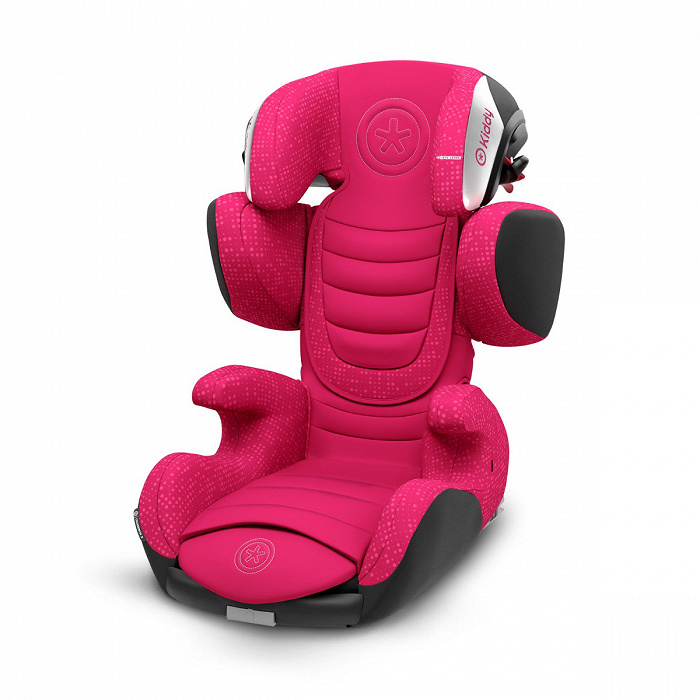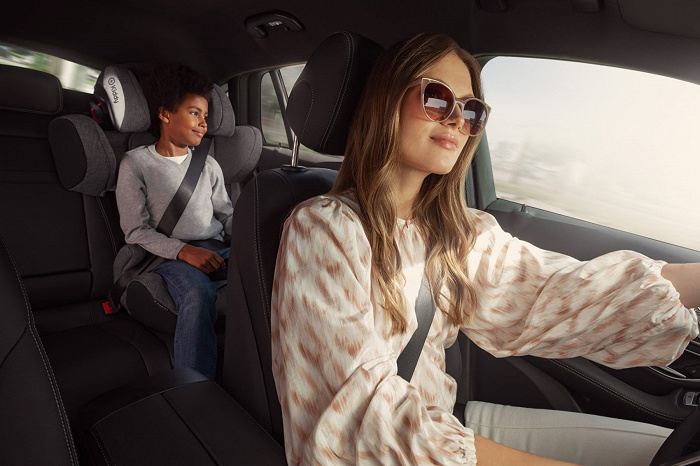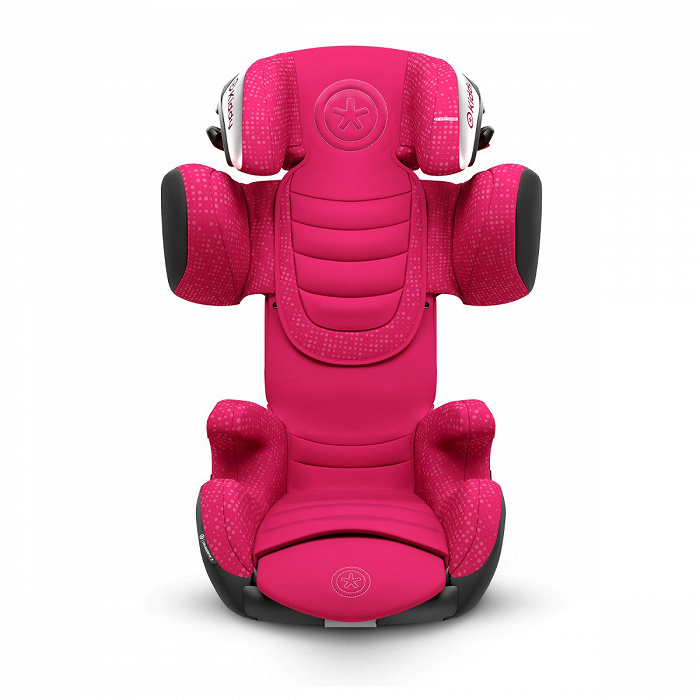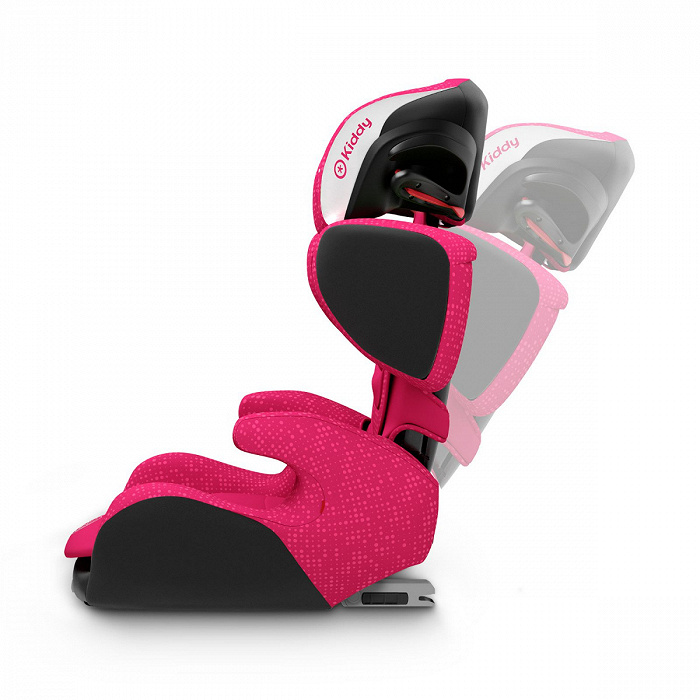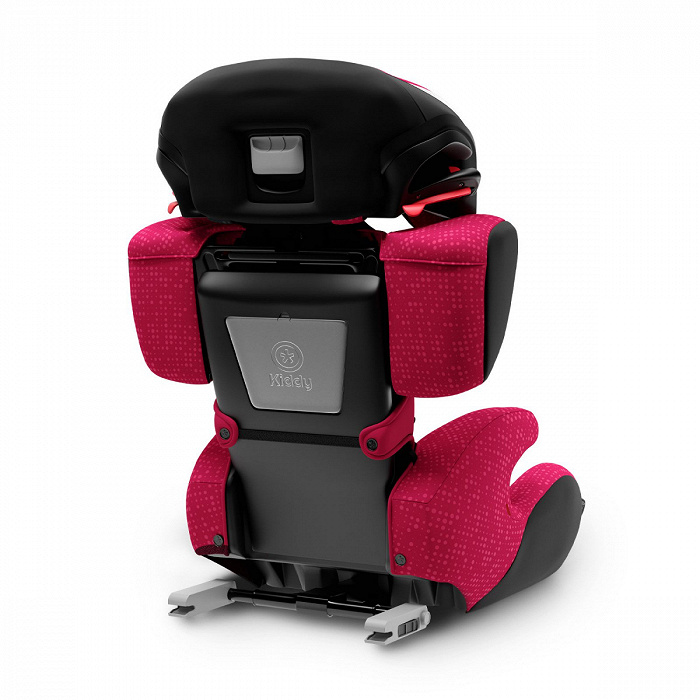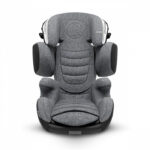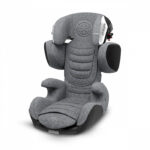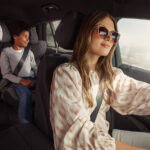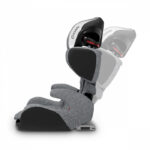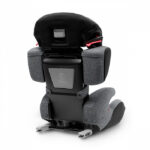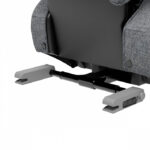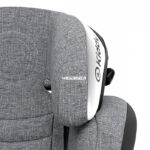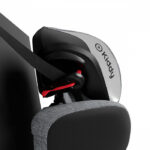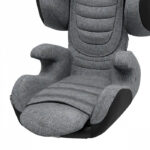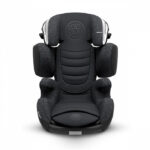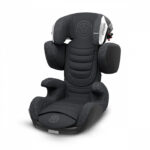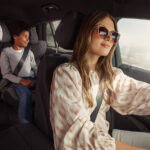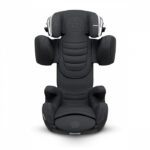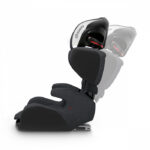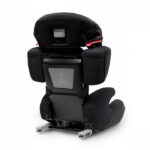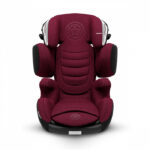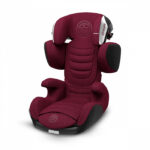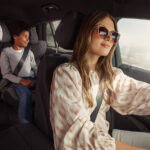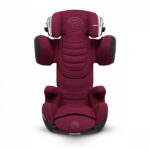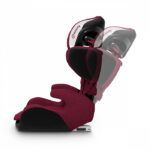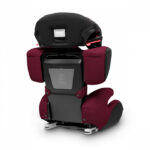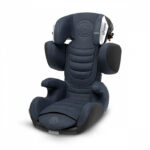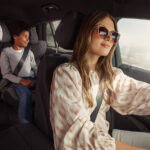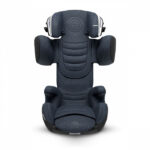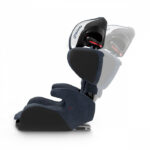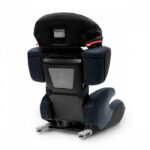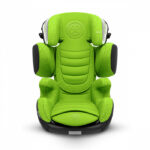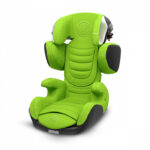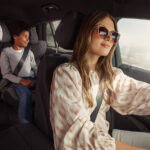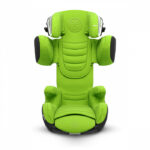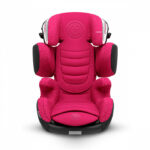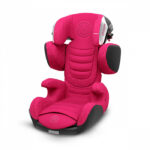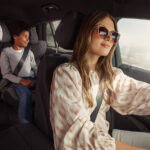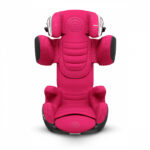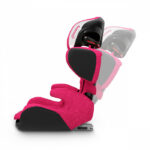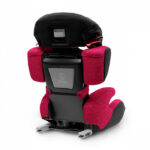 CRUISERFIX 3
Selected colour:

A car seat that ensures maximum protection for your child in the form of modern safety systems, including Honey Comb 2, Kiddy Shock Absorber and K-Fix+. The height, width and depth adjustment options allow Kiddy Cruiserfix3 to stand out thanks to the fact that it can be precisely adjusted to your growing youngster.
from 3 to 12 years
15-36 kg (ECE II-III) group
installation in the forward facing (FWF) position
ECE R44/04 standard
 ADAC
Available only at authorized partners!
Find a store
Kiddy Shock Absorber system
Protected by a patent, the innovative Kiddy Shock Absorber system absorbs energy when the waist safety harness tightens in a collision or during sudden braking. This solution guarantees protection not only for your child's delicate pelvis, but also for their cervical spine and brain.
Honey Comb 2 technology
To ensure the utmost safety, the car seat has a shell, wide side walls and sides of the headrest made of elastic and durable materials, as well as the unique Honey Comb 2 system, which provides excellent shock and impact absorption during a collision.
System K-Fix+
The ultra-modern K-FIX+ system means that the car seat can move from side to side, which in the event of a collision significantly decreases the force of a side impact, and also makes it easier to position against the car's bench seat.
Adjusts to your child's height and age
The Kiddy Cruiserfix 3 car seat can be adjusted in three directions – height, width and depth – to precisely tailor it to your growing youngster. The headrest (which can be adjusted to 13 positions) and large seat with a slide-out foot support, which can be adjusted to five positions, ensure comfort when travelling.
Eye Level indicator
A simple solution that makes it easier to set the right headrest height for your child's height.
Simple and safe installation
The car seat has two installation options – using ISOFIX or without – and you can be certain that you've threaded the seat belts correctly thanks to special belt guides.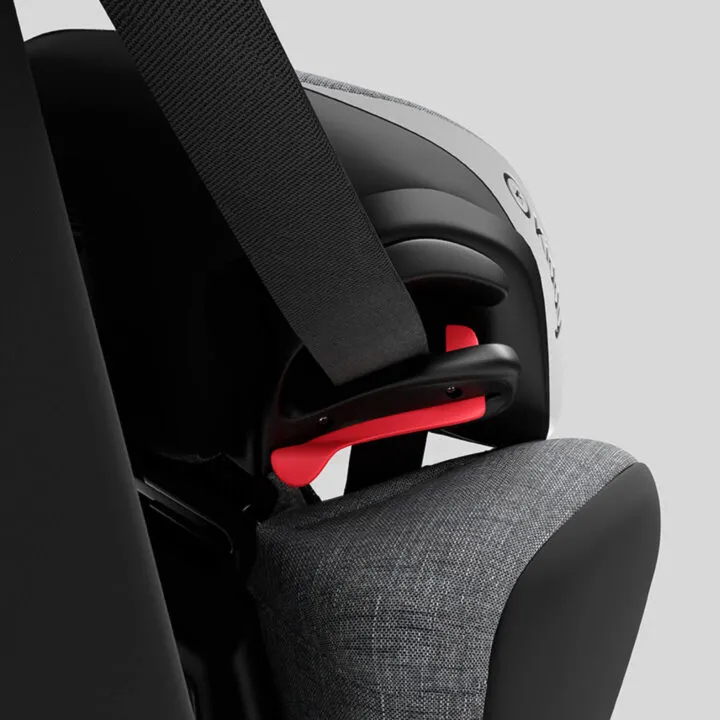 Perfect finishes
The Cruiserfix car seat has a wide, large seat that's soft and is the perfect support for your youngster's bottom and lumbar region.
The padding is made of the highest-class materials, ensuring breathability on hot days. It can also be machine washed at 30 degrees on a no-spin cycle.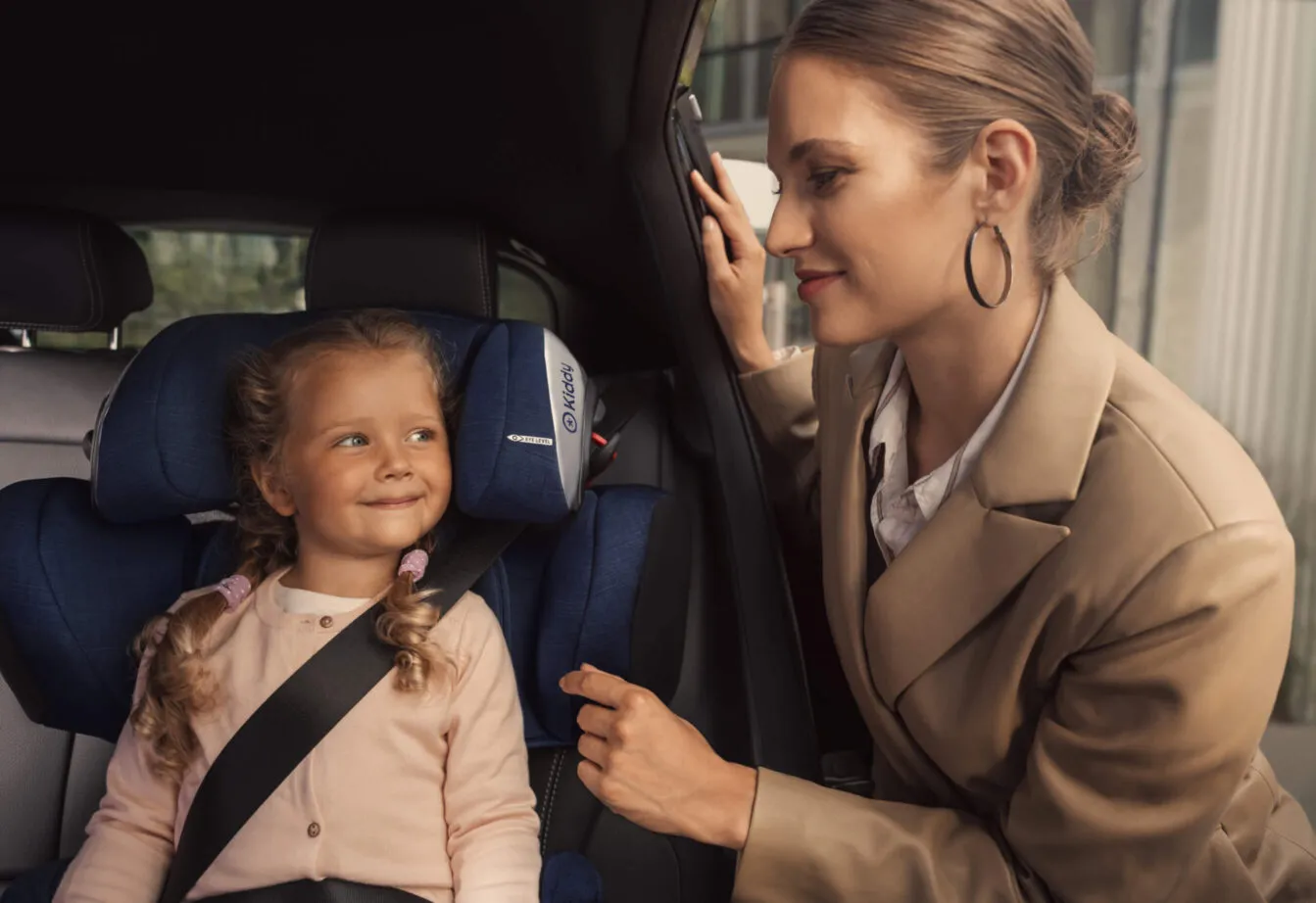 Seat dimensions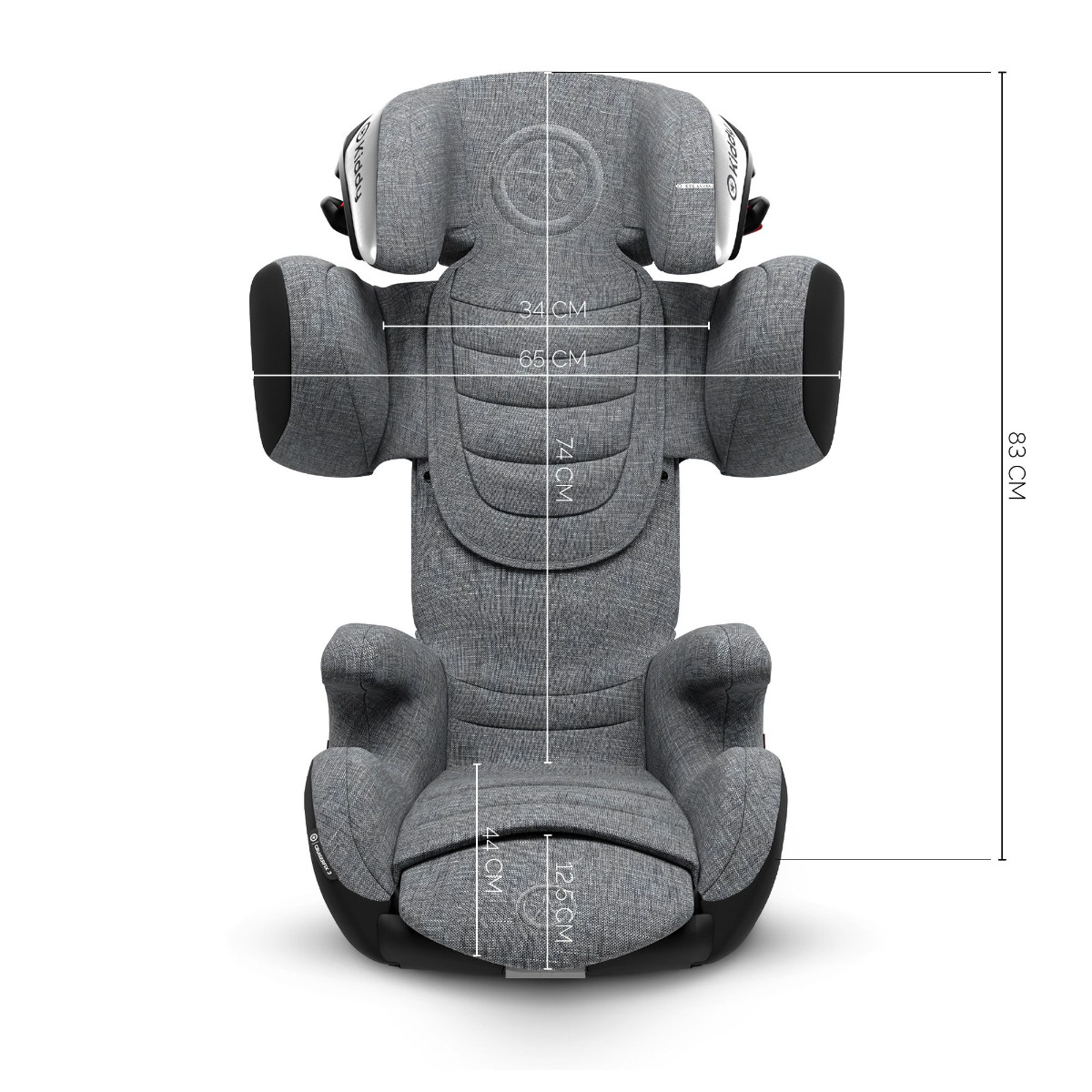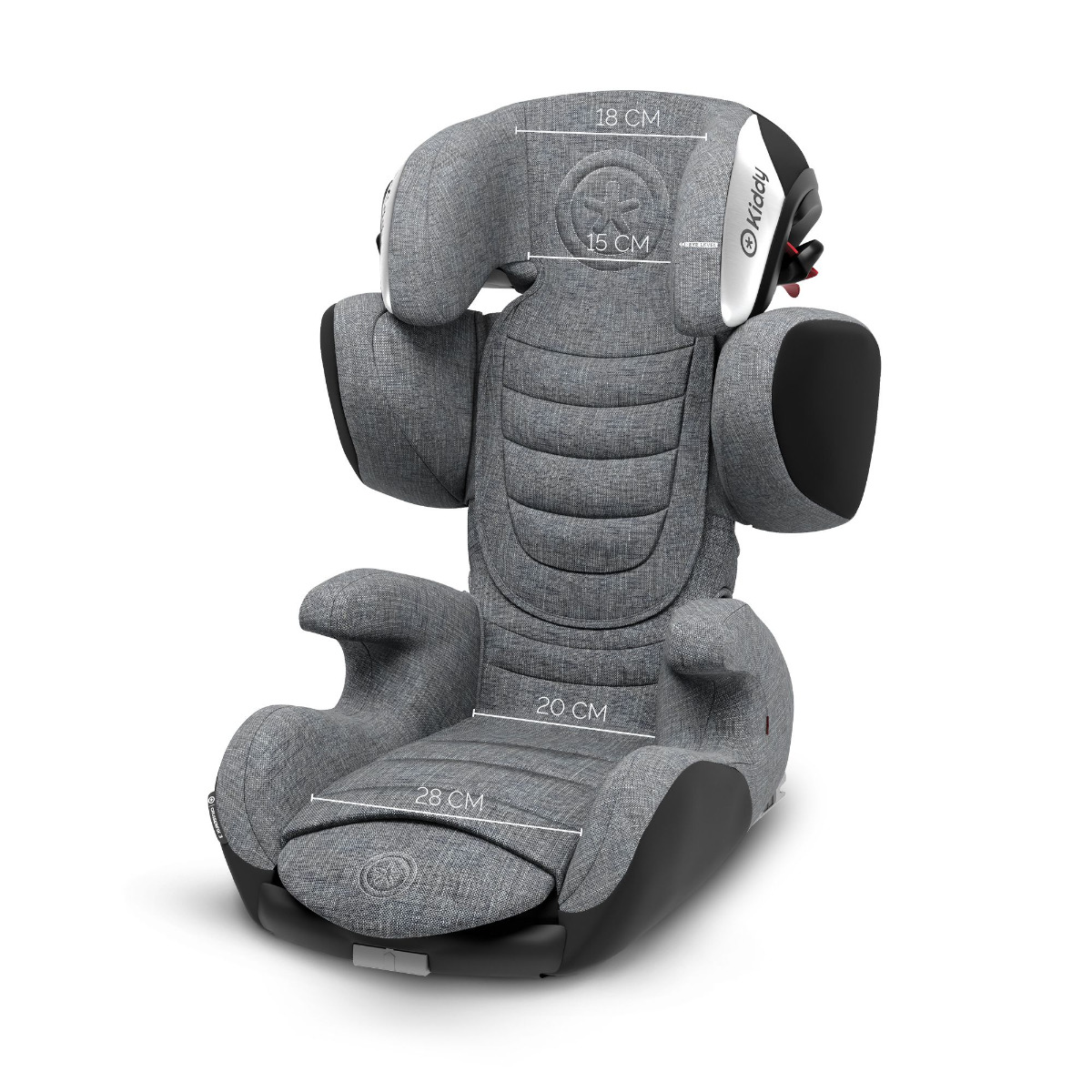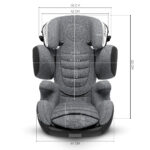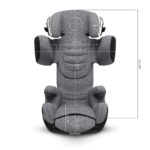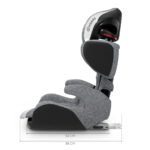 Technical specifications
Approximate child weight

15-36 kg
Approximate age of child

3-12 years
Adjustable headrest

Yes
Adjustable width

Yes
Adjustable depth

Yes
Adjustable backrest

Yes (90°- 115°)
Installation method

Forward facing (FWF)
Installation type

ISOFIX or without
Rearward facing installation

No
External dimensions of the car seat

height: 64.5-82 cm
width: 50-65 cm
seat depth: 53-58 cm
Internal dimensions of the car seat

backrest length: 59.5-75 cm
width at hips: 28 cm
width at shoulders: 28-39 cm
seat depth: 39-42.5 cm
width of headrest: 19 cm

Weight

7,6 kg
ADAC rating

Good (1.8)
ÖAMTC rating

Good
i-Size approval

No
Padding removable for washing

Yes
Correct installation indicator

Yes
UPF80+ protection

No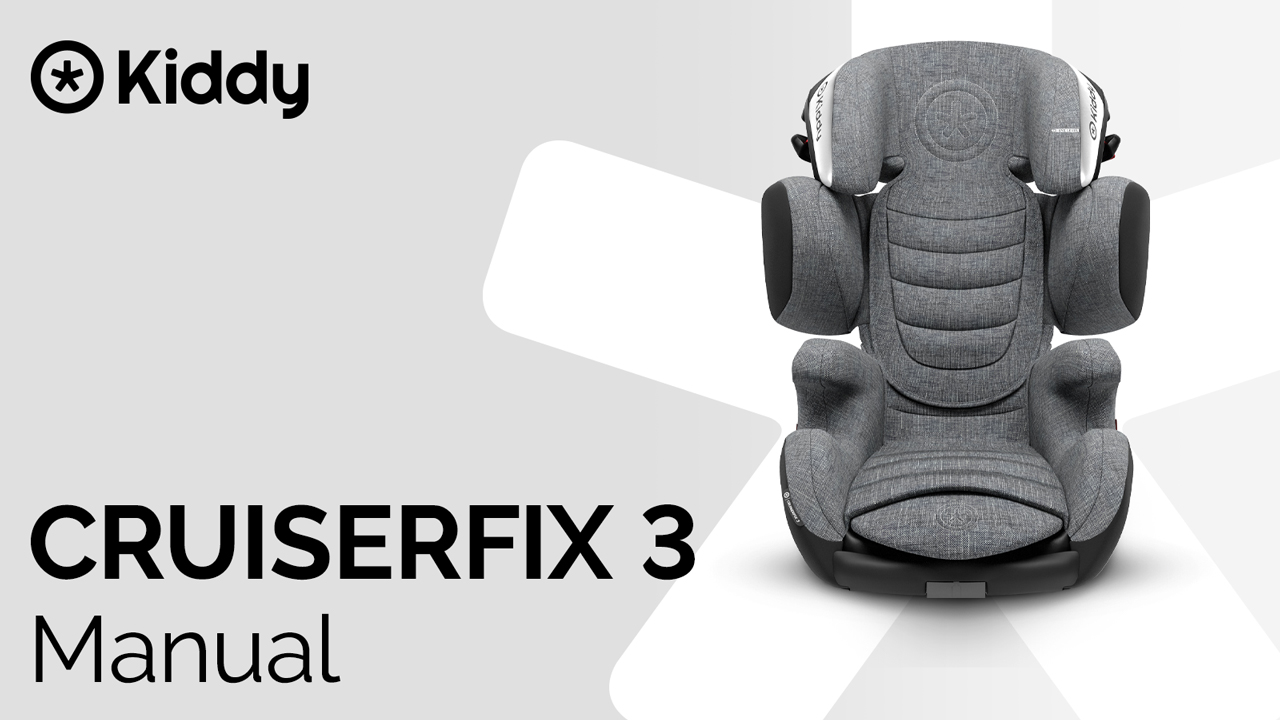 Instruction manual
Watch our instructional video and learn how to correctly install the Kiddy Cruiserfix 3 car seat and what its main functions are.
Instruction manual (PDF)
Replacement of car seat with a new one
The safety of young passengers is Kiddy's top priority, and that's why when deciding to buy our product, you automatically join the Safe Car Seat Program and receive the option of free replacement of a car seat that has been involved in a car crash with a new one.
Replace the car seat with a new one

Longer warranty
Meeting the needs and expectations of our customers, we offer an extended warranty option, which covers 10 years and entitles you to free replacement or repair of a damaged part of the car seat.
Extend warranty
You can buy Kiddy products from our partners
The Kiddy Cruiserfix 3 car seat for children aged 3-12 years and weighing 15-36 kg meets the stringent expectations of parents while also complying with standard ECE R44/04 and the highest safety standards, as proven by, among other things, the "good" rating in ADAC tests (1.8). The modern design features Honey Comb 2 material, which absorbs force during a side-on collision, as well as the unique Kiddy Shock Absorber system, which absorbs energy during impact and protects your child's sensitive body parts – mainly their delicate pelvis, cervical spine and head. In addition, Kiddy Cruiserfix 3 has a system of K-Fix+ connectors, minimising the force of a side-on collision before it reaches the passenger, which increases side-on safety. But that's not all, because K-Fix+ means the car seat can be moved side to side, and it's much easier to install it in small cars. Moreover, the consequences of a potential accident or sudden braking are reduced by the Isofix system and the use of a safety harness. Installation is quick and easy thanks to the use of a special guide.
Finally, it's worth highlighting that Cruiserfix 3 by Kiddy can be tailored to your child's age and height, and the car seat grows with your little one, because it can be adjusted in three directions – height, width and depth. The functionality of the product is also improved by a set of visual indicators that ensure correct installation (the colour red means the car seat is installed incorrectly, while green means it's been done correctly).